New Zealand's own seventies-plus chorus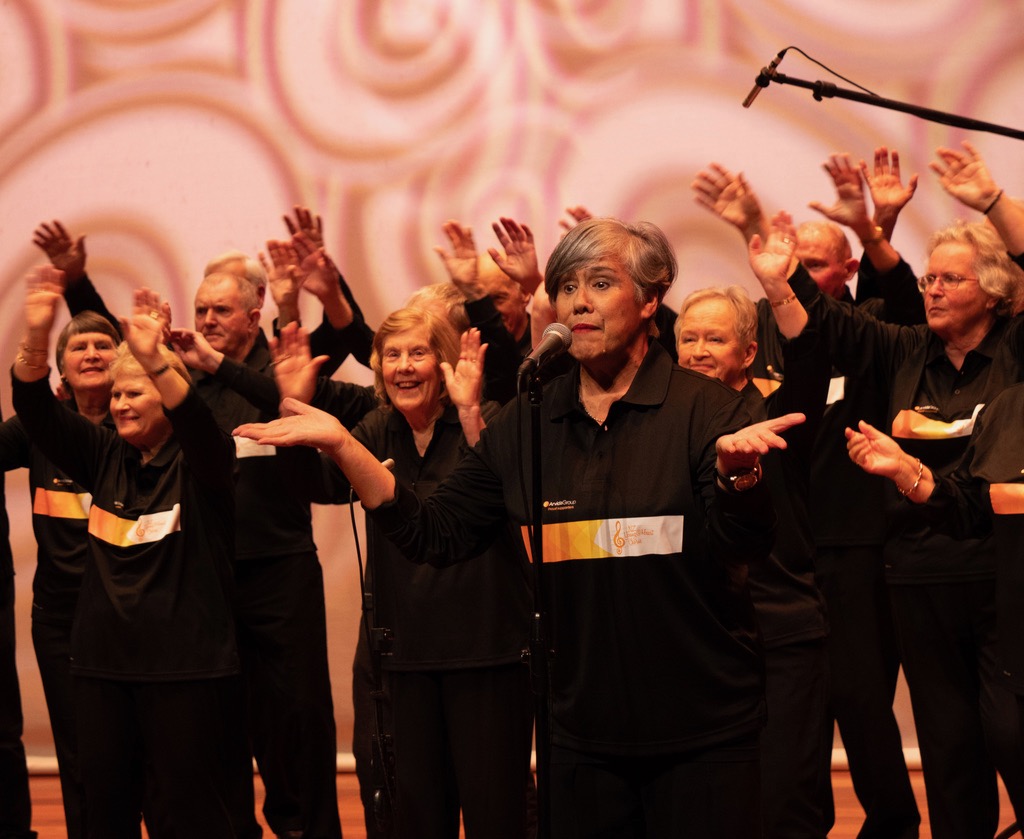 Not your usual rock stars!
Musical, energetic and full of fun the NZ Young@Heart Chorus will surprise and thrill you as they challenge popular assumptions about old-age and ageing.
There are 30 singers in this dynamic group of Auckland "oldies" who are all over 70 years. Under the guidance of their talented musical director, Christina Bevan, the Chorus performs for audiences around Auckland and throughout New Zealand. Their eclectic repertoire is rehearsed weekly and includes songs from the 60s and 70s, right up to today's current chart-toppers. These senior singers are equally at home with Lady Gaga, Jonas Brothers and Pink as much as they are with Bruce Springstein, the Beatles, Elton John and Blondie. Sponsored by Arvida Group, NZ Young@Heart Chorus certainly live up to the Arvida Group slogan of "the attitude of living well."
Many words have been written about the NZ Young@Heart Chorus but there is only way to feel the 'vibe' of these singers and that is to join an audience and hear them, so check out what's 'Coming Up' and get along with all the family… and don't forget to bring those tapping feet, clapping hands and clicking fingers.
Principal Sponsor
"Arvida are thrilled to be Principal Sponsors of the outstanding NZ Young at Heart Chorus. This is a group of singers and entertainers who challenge the perceptions of aging with performances of Adele – Hello, One Direction – History and Pink – Perfect, to name but a few."
"Arvida have a vision to be the company who transforms the aging experience and see our sponsorship of the chorus as a way of celebrating a group who are putting this vision into practice."
Tristan Saunders, Arvida